Flitzer Sport Flying Association
---
---
The purpose of this site is to gather web resources regarding Lynn Willams' Flitzer series of biplanes into one place.

Much of the site content was gleaned from posts by Lynn Williams to the Flitzer-Builders Yahoo Group.

My goal is to organize that information so that it is easily accessible to all interested.

Blake Palmer - site owner



---
First Flight!
August 25, 2011
Hello all
ZK-FZR "Elfega" made her first flight today 25 August 2011 at 1139 hours NZST from the Otaki Airstrip about 70 kms north of Wellington, New Zealand. Duration 20 minutes with wind 5 - 8 kts down the runway and a little more upstairs. Cloudbase of 1200 ft or so.
What can I say. Handled very well and reminded me strongly of my Druine Turbulent but a lot more precise in the roll axis. No trim problems that I could sense and good forward view right up to the flare. Easy to control on both takeoff and landing .Cockpit very comfortable.
Now looking forwards completing the flight test phase and fine tuning a few things.
Thanks Lynn and thanks to my ground crew Neil and Dennis.
Cheers
Max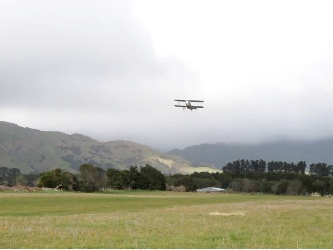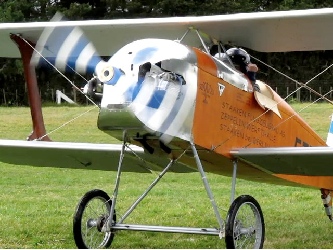 ---
First Flight!
October 4, 2009
Group,
Here's the aeroplane airborne for the very first time. Ray reported nose-heaviness which was to be expected as it was built for Bernard's personal weight, so the dimensional reduction in the forward fuselage was not effected and the engine mount is of the standard length. However, this can be countered with two small foam wedges taped to the underside of the elevator for the remainder of the test flying, and these can be removed when Bernard is at the controls. It is not worth adjusting the tailplane angle (which would also mean re-adjusting the elevator cable lengths) for the purposes of the test flying period.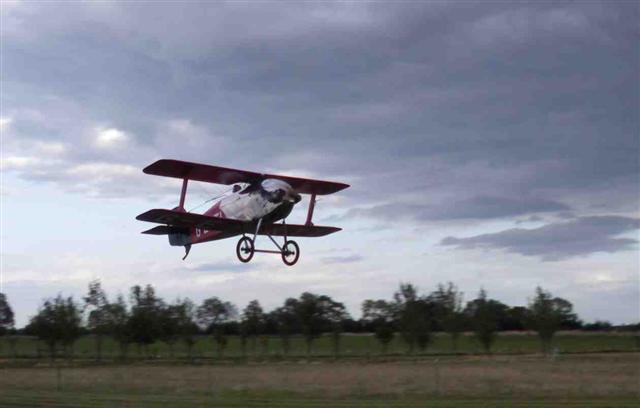 Ray reported delightful handling and a good view in the air and on finals, with a small amount of skid applied. Mixture control is something to be monitored to get the best from the machine as it appeared to be a little choked on this twenty minute flight. I find the same thing wth the Z-1 prototype, that the mixture needs to be fine-tuned during the actual take off run, and as it sweetens up the power really comes on.
Many congratulations, Bernard, on building such a fine aeroplane and an excellent example of the Flitzer marque.
Cheers,Lynn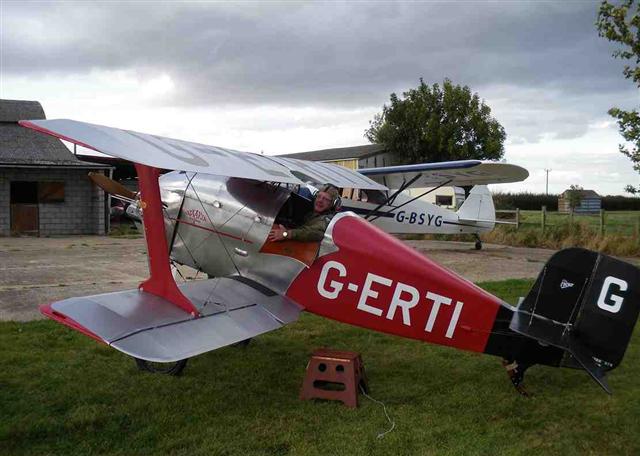 A happy test pilot!
---
Visit the Flitzer Sportflug Verein store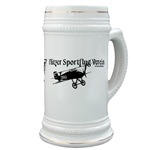 Photographs of the "Morrisov" stein available exclusively at the Flitzer Sportflug Verein store!
---
Flitzer Featured in Kitplanes Magazine
August 2008 Issue

"The Staaken Z-21A Flitzer"
by Bob Grimstead
---
January 21, 2008
Achtung!
Mandatory spar modification for all Flitzers.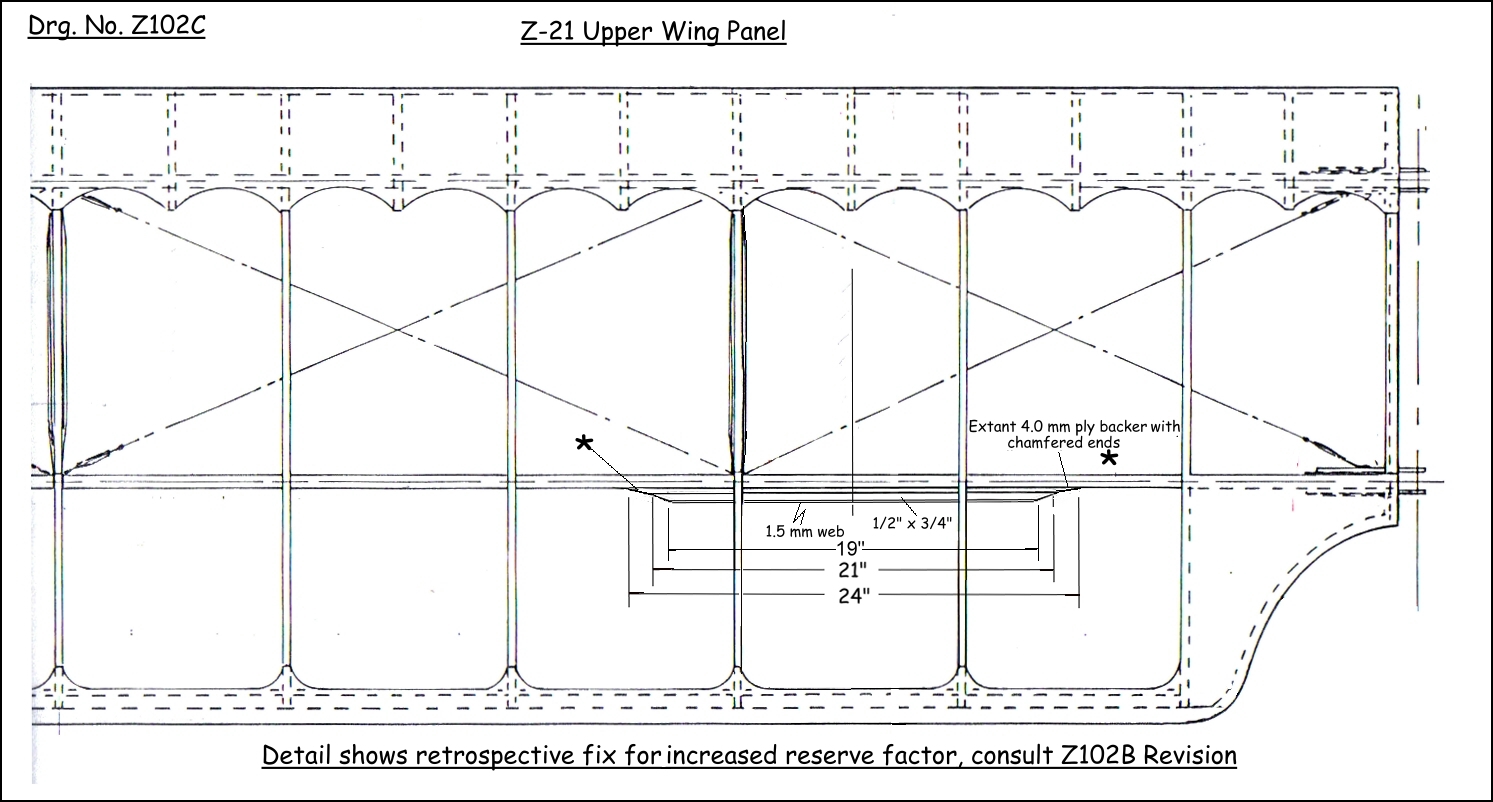 Click for details.
---
February 6, 2008
See Rupert and Ian Wasey's new Flitzer web site!
www.waseyaeroplanes.com Wasey brake and metal fitting kits for the Flitzer now available!
---
PFA's Flying For Fun Rally - Aug 18-20, 2006
Rain dampened the event, but the Flitzer did get some attention:
Click Here for Video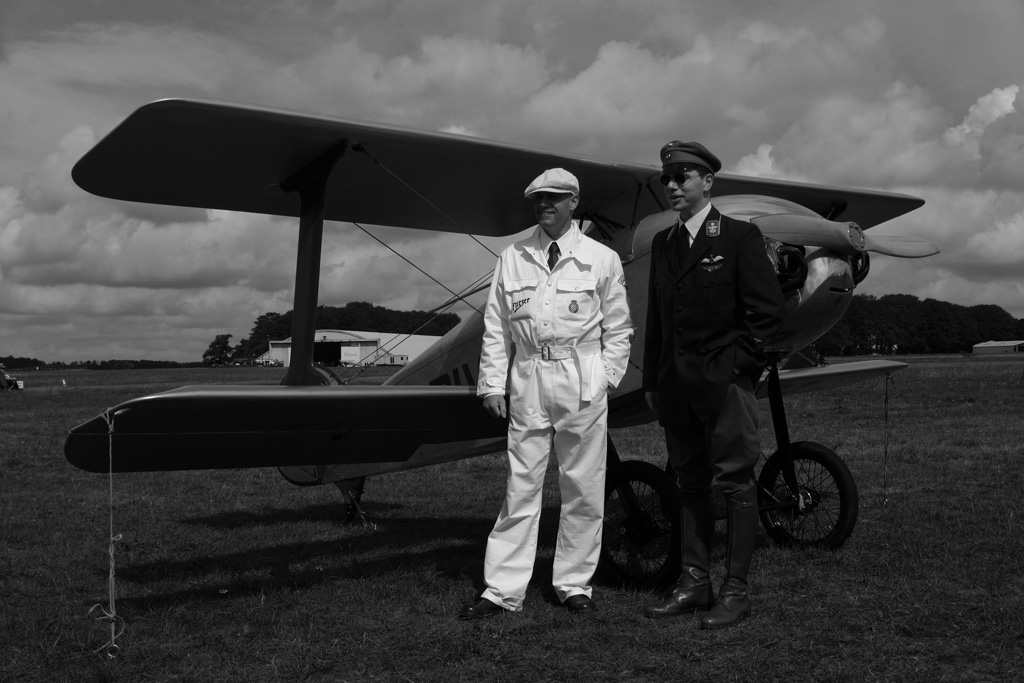 ---
Another First! Three Flitzers Together at Old Warden Airfield July 2, 2006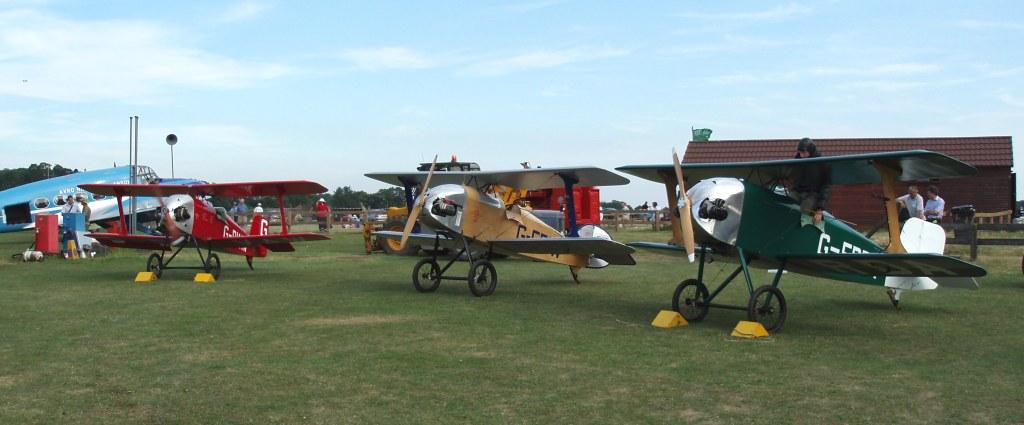 ---
Connecticut Flitzer Werke Newsletters
Flitzer Werke Project Page
---
Flugzeugwerke Nordat Flitzer Nordatlantisches Abteilung
Die Flitzer Zeitung
Robert Nilsson's Newsletters
Flugzeugwerke Project Page
---
August 15, 2015
Where in the World are Flitzer Builders?
---
Subscribe to the Flitzer-Builders Yahoo Group
http://groups.yahoo.com/group/Flitzer-Builders/
Yahoo Flitzer-Builders group web site


---
This site hosted by: