Flitzer Sport Flying Association
---
Robert Nilsson's Super Goblin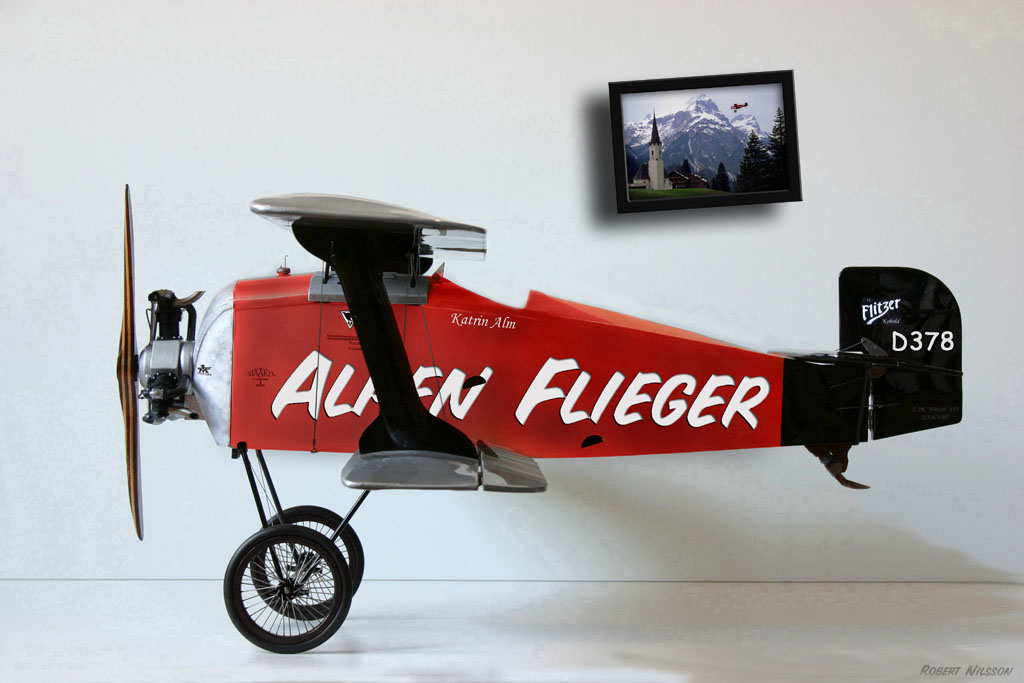 ---
April 24, 2009 - Super Goblin Tailplane center section
Hi Lynn,
After 2 months of "normal" work and a long unfair honey-do-list, I got back to working on the Super Goblin. So back to the tailplane and a question:
On the the drawing, ZK30, it is a note "infill locally with spruce". Is that for the center section only or is it for the 3 bays in the center? Here is a picture of the section in question. (Still no plywood and the MDF is just to jig things).
Robert
---
Hi Robert,
It's just the centre-bay, to back up the stirrup block where the tailplane mounting bolts pass through.
It's all looking so neat. I can't wait to see the assembly. :0)
Cheers,
Lynn
---
Thanks Lynn,
How about the plywood on the forward spar on the tailplane, is it also going to be 45 degree?
Robert
---
Hi Robert,
No, for economy I'd use vertical play grain on the foward spar web.
Lynn
---
October 13, 2009 - Super Goblin Tail Pictures:
Super Goblin Rudder:
Super Goblin Ribs:
---