Flitzer Sport Flying Association
---
Bernard "Chips" Carpenter's Z-21B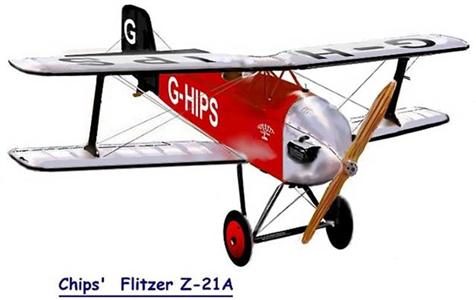 Click Most Images to View Full Size
---
Feb 25, 2004 - Chips' Color Scheme

Hi Group,



This is Chips' colour scheme which he has decided on after much deliberation. It is better viewed at 1/2 size as there's always some roughness apparent when sent as a JPG to a relatively small file size.

Cheers,

Lynn

---
Chips,



This looks pretty cool, what d'ya think?
BW

John

---
Hi John,

The reg is Lynn's idea, maybe I'll try for it. Doesn't it look brilliant, same red as the Little Red Racer.

Chips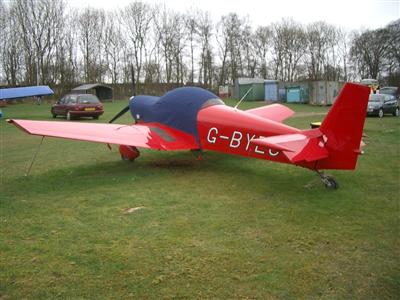 ---
March 15, 2005

Hi Group,



Here are two pictures of Bernard's (Chips) LH lower wing. These pictures are of particular interest in that they show many details of the assembly and fittings, pulleys etc., which are common to other Z-Type wings, whatever the variant.

Thanks Bernard. Please keep the photographs coming everyone. We should have pictures of every part from every angle soon!

Regards,

Lynn




---
June 26, 2005

As promised, somewhat later, it's the ailerons, not quite finished, but as good as! The shrouding versus the +/- 25 degrees is quite challenging!!!

Chips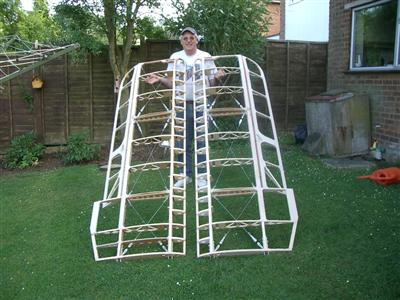 ---
August 24, 2005

Pictures attached. Excuse the mess!!!

Von Schmirk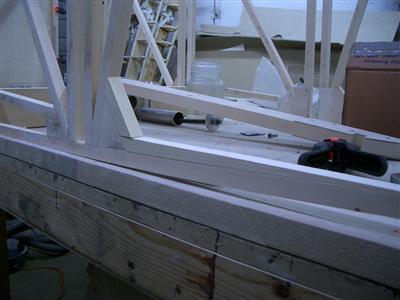 ---
September 28, 2005

Hi Brian,

I had exactly the same profile on my firewall,until Lynn suggested a 2" height increase throughout. This has made it easy to achieve the correct arcs,see pic.

Von Schmirk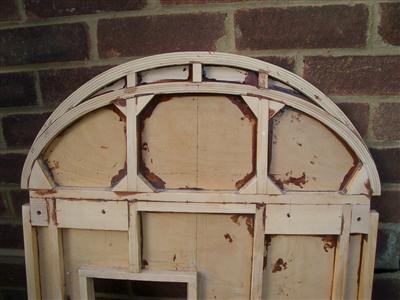 ---
December 11, 2005

Sneak pix from the secret werkhalle von Schmirk, more to follow


So now the secrets out! This fuselage was a pile of sticks until after Kemble this year!

von Schmirk

---
February 28, 2006

Recent progress in der Bucks flugzeugwerke.

After building the mockup cabane out of rolled up newspapers and sticky back plastic,I reckon I deserve a Blue Peter badge!

von Schmirk



---
Von Schmirk,

Now that I see the extent by which the higher nose decking has reduced the amount of available ply support for the hoop frames, I offer the attached solution which will stiffen things up dramatically. After you have added the cockpit framing and ply, things will be considerably improved.

The corner block is spruce at between 45 and 60 degrees, grain parallel to hypoteneus. It's power-filed to conform to the decking curvature, and has a 1.0 mm ply gusset glued to the inner face as far as the doubler upper-edge at least. Fit only to the front face as the instrument panel will fit on the rear.

Further 1.0 mm ply is glued to the remainder of the exposed hoop frame, and to the outer ply contiguous with lower edge of the longeron. The metal decking sections will sit on top of this plywood. Further 1.0 mm plywood can be added in the cabane area along the longeron to flush everything out after the remaining decking is glued, prior to the trial aluminium panel fit.

OK?

Lynn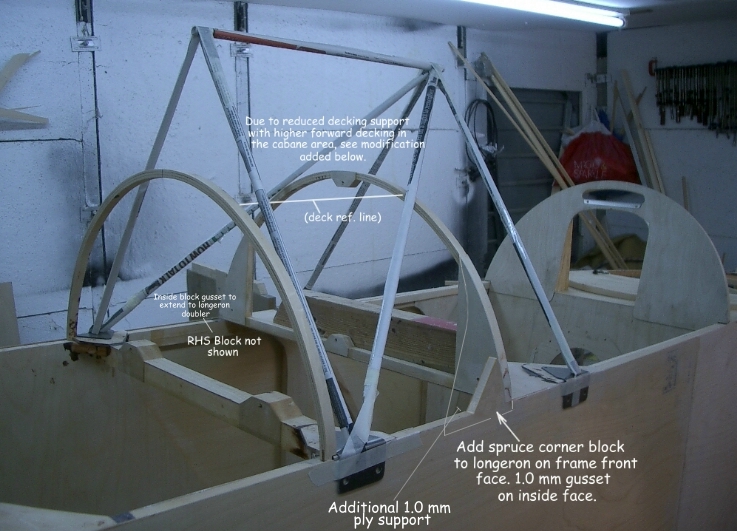 Looks good to me, Lynn. I was going to fit gussets anyway, but this is better. Thank you.

---
April 9, 2006

Hi Group,

Short series of pix showing progress on the door/cockpit on the Bucks Megaflitzer. Note use of balsa stringers.

von Schmirk
Pre-skin starboard side, showing stringers.
Port side, door not yet fitted.
This is the internal door latching
mechanism and stringers
Door and inner skin ready to glue.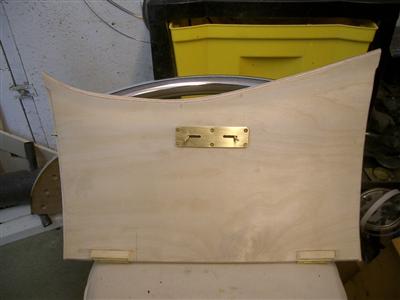 Door ready to fit, with latches installed and escutcheon fitted.
Then I went flying and I can confirm that Baldamus is indeed, alive and kicking, as I saw him floating over Popham!!!
---